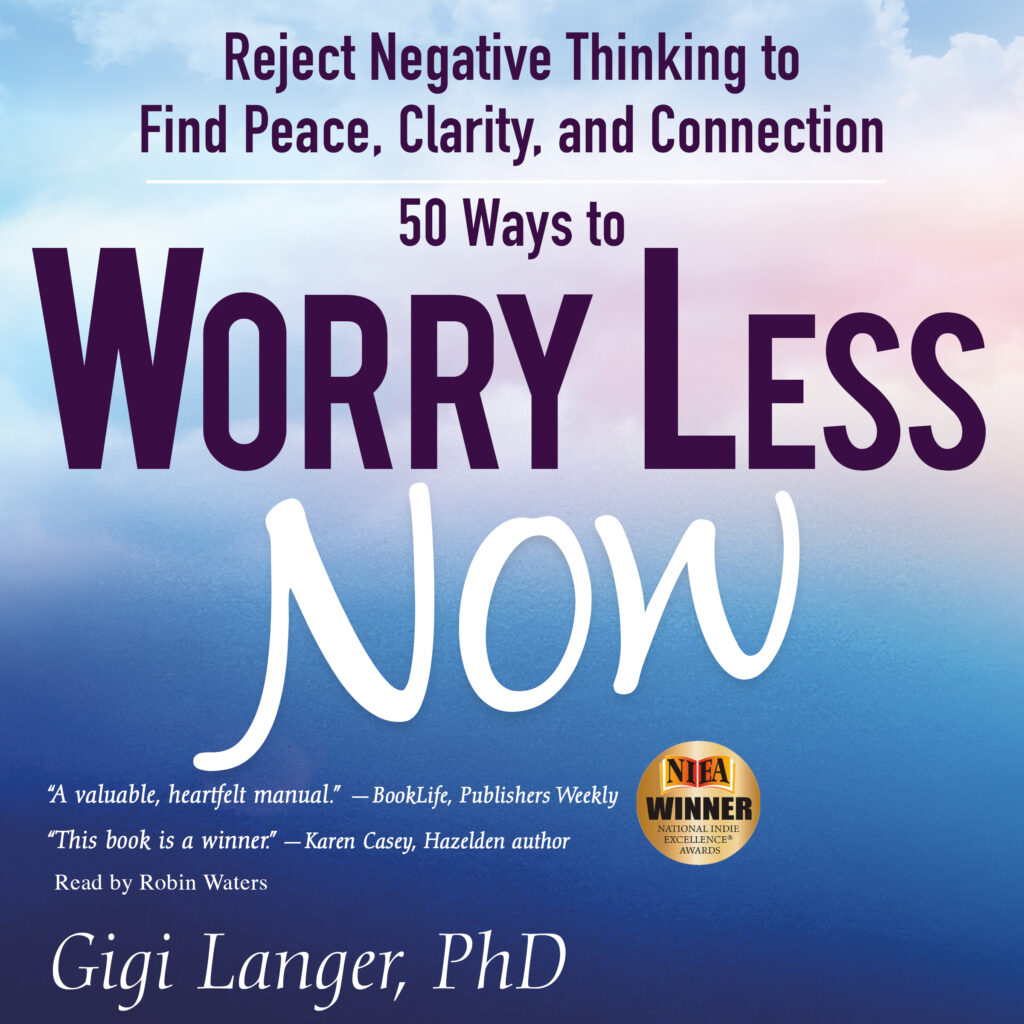 Did you know that 50 Ways to Worry Less Now almost didn't exist?
After I stated my intent to write this book, I experienced a period of turmoil and resistance. My whispered lies seemed to wake up and say, "What? This can't be! There's no way you're going do that!" "You can't get this honest about your life; people will think you're neurotic," and "You can't handle it if people criticize you."
Suddenly, I found myself unable to write.
A quote from Goethe sums up the coincidences that followed soon after: "The moment one definitely commits oneself, then providence moves too. All sorts of things occur to help one that would never otherwise have occurred."
So, how did "providence" move me forward? I discovered a new tool that helped me write from my heart: Meditation.
Despite knowing about the many benefits of meditation, I had never been able to get the hang of it. I just couldn't quiet my incessant thinking long enough to feel successful.
Here's how providence let me know it was time to learn this valuable skill:
While at lunch with my friend Chris, who had just completed her first book, I shared my fears about my writing. She told me how meditating had calmed her mind and given her a connection to a source of wise guidance in her work.
Soon after, I made a new friend, Mara, who meditates for twenty minutes twice a day. I became envious of her unflappable sense of peace.
Later that month, a woman in my book club mentioned she recently began meditating as part of her treatment for shingles, and had not had an episode since.
After spontaneously deciding to attend a women's retreat, I found that the topic was meditation! As the weekend progressed, I began to believe I could actually adopt this helpful practice.
Soon after the retreat, a friend asked me to join her for Deepak Chopra and Oprah Winfrey's 21-day online meditation challenge.
At that point, I looked up to the heavens, and said, "Okay, Okay!" and began to meditate most mornings. Within a few years, I had a solid first draft of this book. A few years later, in early 2018, I published the paperback and e-book.
Last year, when I went to the bank to set up a checking account for my new business, I mentioned to the gentleman that I had just written a book. He replied, "Can I get it as an audiobook? That's all I listen to." Wow! Was I ever surprised.
So, last fall, I began the process of learning all about creating an audiobook. You can see my journey in YouTube videos number one; two; three, four, five, and an overview in this Blog. The final video celebrating the completion of the audiobook is here.
So, how does meditation fit into my life today? I find if I skip my morning meditation, I have less serenity and bravery to deal with my challenges.
For example, I recently began my day by reading many emails about a committee I'm on. When I later went to my desk to piece together some new ideas for a workshop, I noticed I was tense and couldn't find the right ideas. I then stopped, asked myself, "What's wrong?" and remembered I had neglected to meditate.
Instead of criticizing myself, I gave myself kudos for noticing my tension. Recalling that it' s never too late to start a day over, I did just that. As I entered the stillness, I could almost hear my body saying, "OK, the wise one is driving the bus now. We can stop the high alert." I received a wondrous result: I found the exact inspiration I had been seeking.
So, if you have a dream you'd like to pursue, try adding meditation to your daily routine. I like Insight Timer's guided meditations. They're free and address a variety of topics.
Give it a try and let providence show you what's really in your heart to contribute to the world!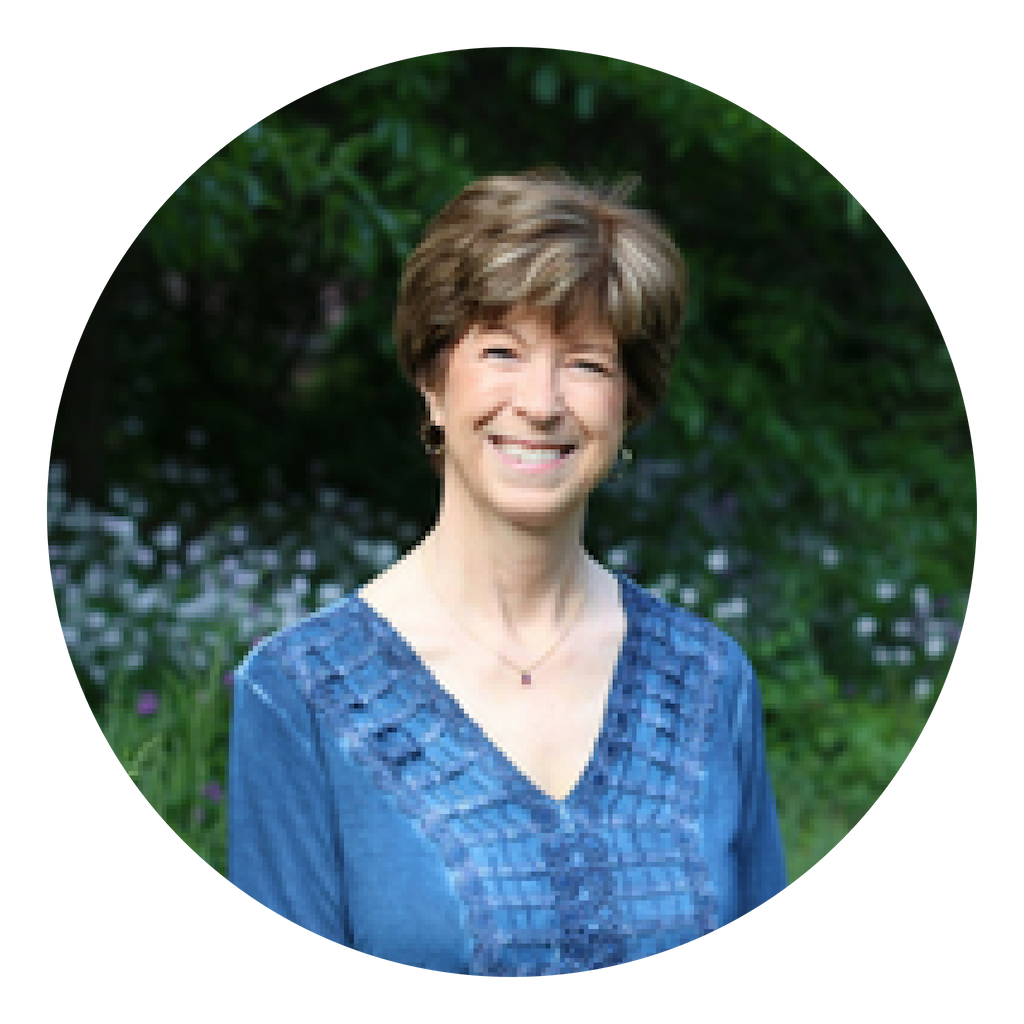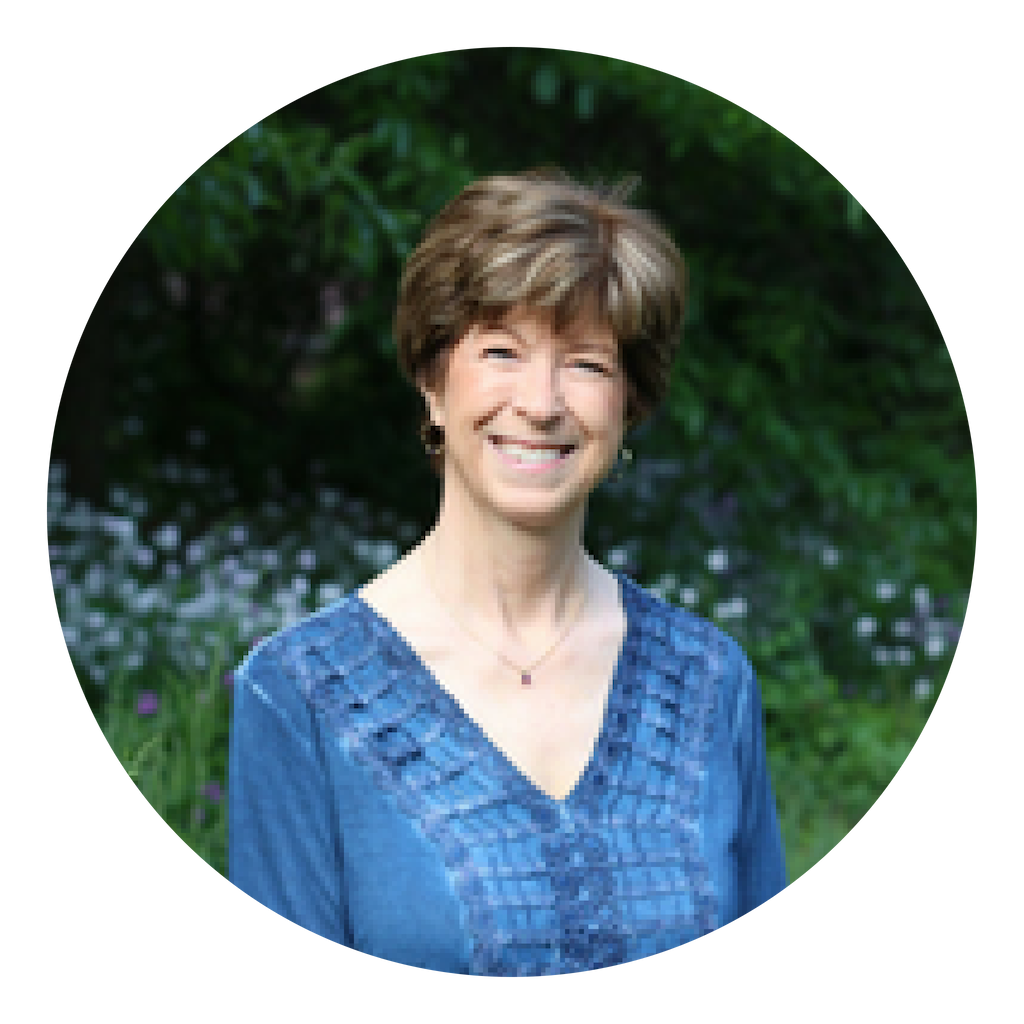 Gigi Langer holds a PhD in Psychological Studies in Education from Stanford University. She is an acclaimed teacher, author, and speaker who has helped thousands improve their lives at home and work. Gigi hasn't had a drug or drink for over 30 years, although she does occasionally overindulge in Ghirardelli chocolate and historical novels. She lives happily in Michigan with her husband, Peter and her cat, Murphy.