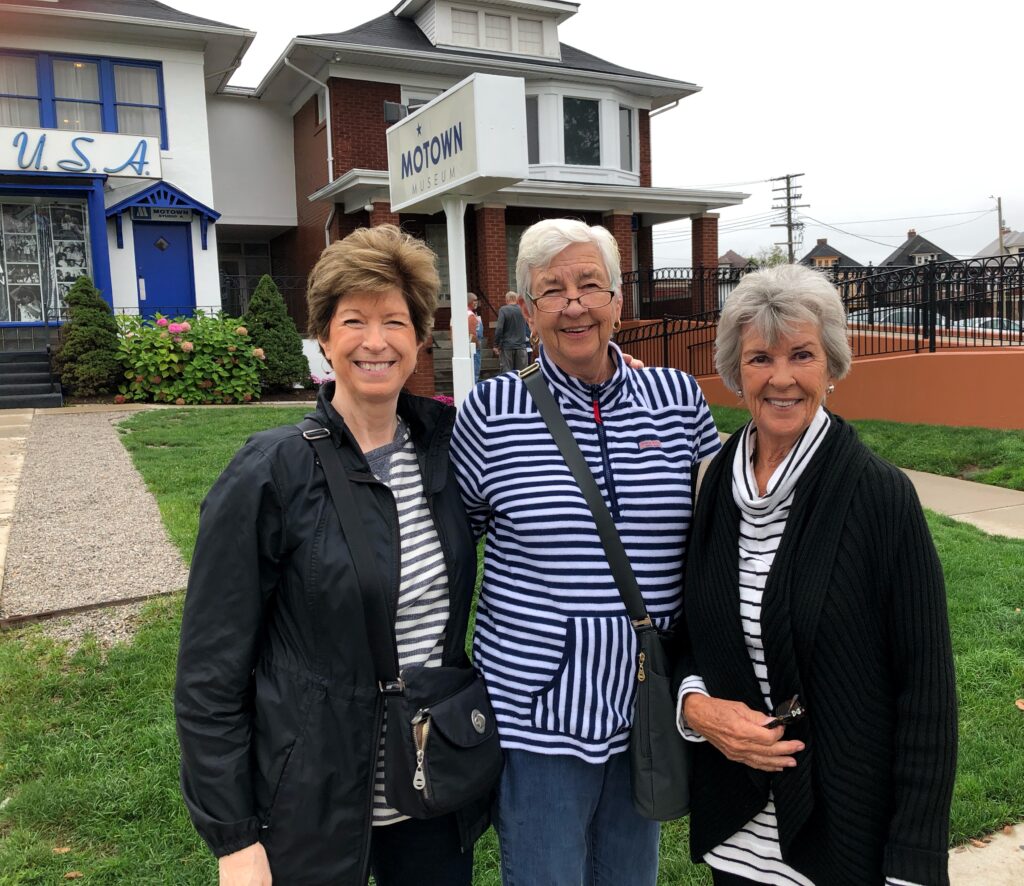 This blog post is a bit late because I had the most wonderful week with my sisters and a good friend. They flew in last Monday from D.C. and Texas to stay with me. (Peter–wisely–escaped on a short trip out of town!)
It was so much fun to share with them the wonders of southeast Michigan! First we went to Ann Arbor, one of the premier college towns in the country. We had fun visiting the campus and shopping downtown. After a leisurely lunch, we came home and watched the Nationals beat the Brewers. Lots of baseball fans in my family!
On Wednesday we toured the revitalized city of Detroit. The Motown Museum was totally worth the low cost and we had an awesome guide for the one-hour tour. (If you go, you must have reservations). Woodward Avenue is so gorgeous now! My sisters had to check out the Shinola watch store in the beautifully renovated Shinola hotel. We finished the day at the famous Slow's Barbecue in the Corktown. Yum!
On rainy Thursday, we had brunch at Anna's House Restaurant and went to see the movie "Judy." Our mom had been a great fan, so we had to see the bittersweet story of Judy Garland's last years. Peter came back to town and joined us for dinner at Moro's, a genteel Italian restaurant near Dearborn. Friday saw my sisters leaving, and I sure do miss them now.
There is nothing like sisters! But what if you don't have any, or if you're estranged? Well, there's a simple solution: adopt them! Those of us in 12-Step programs have it easy with sponsors, sponsees, and recovering friends. But, most groups of like-minded people will bring you rich, caring relationships that can be counted on.
Let me know about the "sisters" you've discovered and the fun things you've done together. I'd love to hear…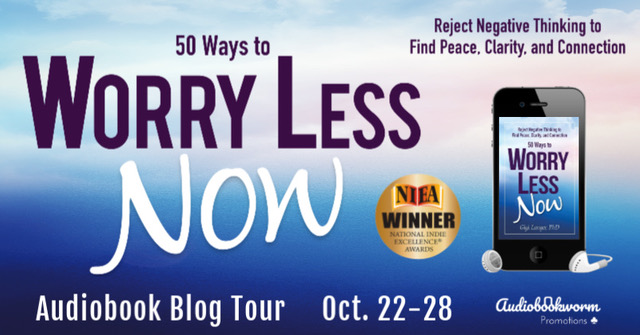 PS: You may know that the Audiobook for Worry Less Now is available from Amazon, Audible, and i-tunes. Use this link to purchase it Adbl.co/2MqkjVL Be sure to get the comprehensive PDF/Workbook that comes with it.
ALSO, if you or someone you know has a blog related to recovery, audiobooks, or wellness, please refer them to my blog tour. They'll get a free audiobook, the PDF, and a chance to win 2 Skype sessions with me. Registration closes Oct. 15. Click here