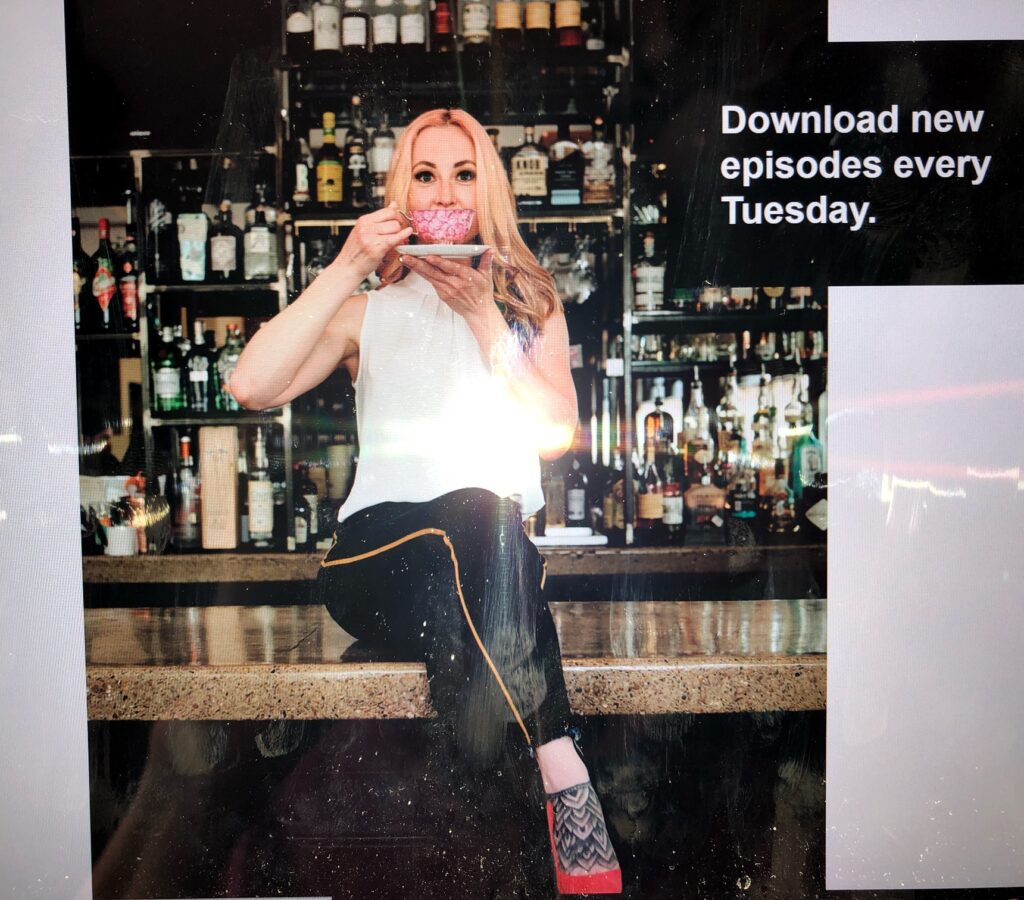 Thanks to Tricia Lewis for featuring me on her very cool PODCAST, Recovery Happy Hour. Tricia was emotionally and physically addicted to alcohol and took her last drink in November of 2016. As she says, "a life without booze is so much better than I ever imagined." 
TRICIA'S OPENING TO THE RECOVERY HAPPY HOUR EPISODE
"How often do you get the chance to talk with someone who has almost 35 years of sobriety?? What an episode to end the year on!
"On Episode 118, we're talking with Gigi Langer, PhD. Her recovery began with a 12 Step program but the healing came with tons of other modalities over the last few decades. This is an episode jam packed with resources, so make sure you check out the show notes for links! Also, I talked about our "sliding doors" moments in today's introduction, and how one decision to quit drinking can change the outcome of your life in ways beyond your comprehension."
TO LISTEN TO ME ON RECOVERY HAPPY HOUR, JUST CLICK HERE
https://recoveryhappyhour.libsyn.com/118-its-a-wonderful-life-gigi?fbclid=IwAR2vVPfUsClXXlVcWifpo-2wP8lKqSncrN9ko7Rd8VM4bcgjdrvBqbzFTPM
A BIG ANNIVERSARY!
I'm so grateful to announce that on January 11th, I celebrated 35 years of continuous sobriety. What a gift! But I've had to work for it through meetings, reading, service, and praying & meditating. The biggest contributors, however, have been my sponsors who helped me work the 12 steps, and my female "posse" of recovering women who have stuck by me through think and thin. In addition to these wonderful influences, I've had lots of help from therapists, mastermind partners, Unity church, energy workers, and doctors. The biggest "thank you" of all goes to my Higher Power, who has restored me to my true spiritual self.
Gigi Langer has been sober 35 years, and holds a PhD in Psychological Studies in Education from Stanford University. Formerly crowned the "Queen of Worry," Gigi resigned her post many years ago and now lives happily in Florida with her husband, Peter and her cat, Murphy.
In Worry Less Now, Gigi shares her personal journey as a prisoner of fear, worry, and substance abuse, along with practical techniques anyone can use. Award-winner with rave reviews. Amazon rating: 4.9 stars.
Get special offers on the paperback, e-book, and audiobook HERE.