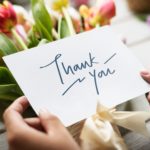 Dear Blog Followers,
We hope you and your loved ones are well and we send our best wishes for a happy holiday season and a wonderful 2019.  As you know, "counting your blessings" is a great way to feel better about almost anything. So, here are a few of my favorites from 2018 . . . plus the next big goal!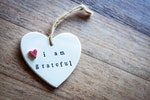 Gigi's 2018 Gratitude List
You and all "Gigi Langer" followers. Without your appreciation and enthusiasm for what I write, this site would not exist. You motivate me to share ideas and experiences that might be helpful or inspiring. And I absolutely LOVE it when you comment on my posts–both here and in FaceBook. So, here's a big THANK YOU for your encouragement!
An active and fun life. Peter (my 4th husband–yup!) and I will celebrate our 30th anniversary in 2019. I'm so grateful that we still love every moment together. We both play a little golf and enjoy time with friends. Peter's got lots of  home projects going, and I'm still very involved in supporting my own and others' recovery from addiction and alcoholism.
Our families. We are all well and happy. A few have left us: my mother in Dec. 2014 and our brother-in-law, Kyran, last spring.  I enjoy time with my sisters and brother, and with Peter's family. Every year we all realize how precious are the hours together.
Inspiration and service. For the past few years, I've been attending A Course in Miracles study group at Karen Casey's home. This is such a gift, as she's long been one of my writing idols (So many of us in recovery have used her daily meditation books, e.g., Each Day a New Beginning, from Hazelden.) I'm also so grateful to my fellow Board Members of the Ann Arbor Women's Group; for 11 years we've been connecting women in sobriety!
Live music. This year we saw The Music Man (Peter's favorite), My Fair Lady, Martin Sexton (if you don't know his music, check it out here; he's phenomenal, especially live), a full performance of the Messiah (it "took me to church"), and Peter's favorite group Manhattan Transfer (masters of vocal-harmony-jazz). Last week we attended Irving Berlin's "White Christmas"  and the song "count your blessings instead of sheep" prompted this gratitude list.
I published my book! 50 Ways to Worry Less Now: Reject Negative Thinking to Find Peace, Clarity, And Connection was a huge endeavor, occupying most of 2012-2017. Possum Hill Press published it in February 2018, and it has already earned great reviews on Amazon and from Publisher's Weekly (BookLife), Midwest Book Review, and The Library Journal. Last summer, it received the 2018 National Indie Excellence Award in the self-help category.
The next project. One of my biggest life surprises occurred when God tapped me on the shoulder and had me enthusiastically running up to my office to write a book. Now that it's completed, he's sent another little nudge: Make an audio book! It's taken me a while to warm up to the idea, but I'm doing it (How can you say "No!" to God?).  Check out  my first 3 videos showing how I'm approaching this task. They're on YouTube too (Gigi Langer). Here's the link for the fourth video, Gigi Makes an Audio Book, part 4.
Perhaps you too will make a gratitude list for 2018. Focusing on the good things brings more of the same into your life. I'd love to see your list!
I give thanks for every one of you who reads what I write, and look forward to our continued partnership in giving and receiving love.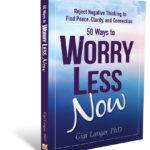 A shameless ad from Gigi: Order my book on Amazon (free shipping with Prime) OR go to www.gigilanger.com, click on Seattle Book Company, and use "20lessnow" code to lower the price (to reimburse you for shipping). If interested, also check out my blog and/or my FaceBook (FB) posts. Finally, if you will (or have) read the book, I'd appreciate your reviews on Goodreads, FB Gigi Langer Author, and Amazon. Thank you!
Gigi Langer has been clean and sober for 32 years, and holds a PhD in Psychological Studies in Education from Stanford University. She's a sought-after speaker and retreat leader who has helped thousands improve their lives at work and at home. Her new book is available from Amazon, and in various formats here .