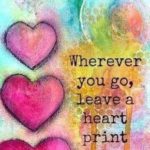 I'm hoping you're finding many things in your life that evoke gratitude. It's the key to happiness and it's so simple–to focus on what we have rather than on what we lack. It's like flipping a switch. "Ooops, I'm seeing the negative; I switch my focus to goodness."
This year, my heart fills with gratitude for so many people and things. First, my dear, kind, fun, husband, Peter. We've had 29 wonderful years together.
Next, my family: brother, sisters, and their spouses, children, and grandchildren. Always loving and supportive of my life adventures.
I cherish the dear friends who've shared my childhood, school-years, adulthood, and especially my 32 years of recovery. You all are my best cheerleaders!
Some say that such family & friends function as "God in skin." They stream love into our lives and we do the same for them.
I always thought these "angels" needed to be physically present in my life. But this year, I discovered thousands of "electronic" angels–my website and FB friends who react with such enthusiasm and appreciation to the words I write.
Ironically, I made these heart-connections purely "by accident." While publishing my latest book (50 Ways to Worry Less Now), I found most marketing experts suggested using social media.
So I began to post articles on spirituality and recovery in FB groups. Soon, I had many followers whose insightful comments and compliments encouraged me to continue.
As the numbers grew, I saw my FB feed fill up with uplifting posts. Reading my new friends' words became one of the joys of my life. 
So, this Thanksgiving, I want to thank all of my electronic and in-person friends for sharing your blessings of loving connection so generously. Thank you for enriching my life greatly!
PS: Want to support my FB author page? Just click  here  and click "like" below the book photo.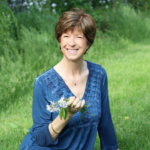 Gigi Langer is a former "Queen of Worry" who  holds an MA in Psychology and PhD in Psychological Studies in Education from Stanford University. She is a popular speaker who has helped thousands of people improve their lives at home and work. Gigi hasn't had a drug or drink for over 30 years, and lives happily in Michigan with her husband, Peter and her cat, Murphy.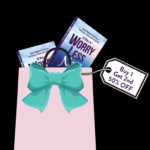 GIVE THE GIFT OF HOPE AND INSPIRATION
Award-Winning "50 Ways to Worry Less Now: Reject Negative Thinking to Find Peace." Specific tools to banish stress & negativity. Amazon 5 stars. Rave reviews from publishing journals and recovery authors.
GET 20% off NOW with promo code 20lessnow.
BLACK FRIDAY-CYBER MONDAY SALE: 50% off 2nd copy (6:00 pm 11/22 – midnight 11/26]. (Discount will appear on the final check-out screen). Order here: Seattle Books