MEDIA
50 Ways to WORRY LESS NOW:
Reject Negative Thinking to Find Peace, Clarity, and Connection
by Gigi Langer, PhD
Glanger1@att.net; 734-358-3292

50 Ways to Worry Less Now offers four life strategies and 50 practical tools to dissolve the "whispered lies" of negative thinking. It's filled with compelling stories and step-by-step exercises that empower readers to manage troubling times with calm wisdom, fulfill their dreams, and create loving relationships.
Publisher: Possum Hill Press (Non-fiction, Self-help)
ISBN Digital: 978-0-9991220-1-3    ISBN Print: 978-0-9991220-0-6
Page Count: 160 pages;  $14.95 Trade Paperback;  $6.99 e-book
About Gigi Langer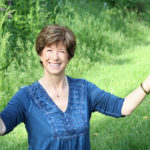 Gigi Langer holds a PhD in Psychological Studies in Education and an MA in Psychology, both from Stanford University. As a professor, she won several awards for her teaching, and (as Georgea M. Langer) wrote four books for educators as well as hundreds of articles on professional growth.
As a person in recovery, Gigi hasn't had a drug or drink for over 30 years, although she does occasionally overindulge in Ghirardelli chocolate and historical novels. Through speeches, retreats, and workshops, she helps thousands of people improve their lives at home and at work.
Gigi's latest book began as a memoir chronicling her three short marriages, career as a professional horseback rider, and adventures hitchhiking across the north of Spain–all before she turned 38. Her wise husband suggested that instead, she write a self-help book with "all those helpful things you say when you counsel people on the phone." At that point, Worry Less Now was born. Throughout the five-year writing journey, the right people showed up at just the right time to make the book interesting, practical, attractive, and clear.
Formerly crowned the "Queen of Worry," Gigi resigned her post many years ago and now lives happily in Michigan with her husband, Peter and her cat, Murphy.
Interview Resources  
Topics: Overcoming stress, worry, and negative thinking; Recovery from addiction, alcoholism, abuse, and dysfunctional upbringing; Spiritual and other forms of growth; Coping with tough times; Science of positivity; Codependence in relationships; Realizing your dreams; Mindfulness; Peace of Mind.
Interview Questions: Why did you write this book? What did you hope to accomplish? What does the reader gain? Why are you qualified to write this book? What challenges have you overcome? How is this book different? What makes you interesting? Answers here.
Podcast
Listen to Ellen Ronalds Keene interview Gigi in a two-part podcast on itunes or on on Google (Self-Care for Teachers, Season 04, episodes 4 & 5).
Press Release 
Possum Hill Press, 2720 Calloway Ct., Canton, MI 48188  Glanger1@att.net
50 WAYS TO WORRY LESS NOW: REJECT NEGATIVE THINKING TO FIND PEACE, CLARITY, AND CONNECTION     By Gigi Langer, PhD
Do you want to stop dreading the future or reliving past disappointments?
Thirty years ago, Gigi Langer was a prisoner of her worries who used alcohol, romance, and professional accomplishments to soothe her frayed nerves. After studying and applying tools from recovery pro­grams, scientific research, and a variety of philosophical and spiritual teachings, she stopped drinking and discovered how to overcome her own anxieties and stress.
Worry Less Now offers four life strategies and 50 eclectic tools to dissolve the "whispered lies" of negative self-talk. Although many books address negative thinking, very few give the reader step-by-step directions on how to defeat it. Others simply advocate a single approach.
With candor and humor, Langer describes a wide variety of strategies that helped her and others defeat dysfunctional relationships, perfectionism, addiction, and worry about loved ones. As an award-winning writer and professor, Langer skillfully shares compelling stories and exercises that empower readers to:
MANAGE life's most difficult challenges with calm wisdom
CREATE healthy relationships that blossom and thrive
FULFILL their dreams through positive thinking
SERVE others in their personal growth
Regardless of the situation, Worry Less Now will help you gain peace, clarity, and wisdom.
North American Distribution: Seattle Book Company,  Amazon, Barnes and Noble  $14.95 plus e-book vendors. (LINKS are below)
ISBN: 9780999122006 (print) 9780999122013 (e-book); 160 pages; Non-Fiction: Self-Help; Format: Trade Paperback
Gigi Langer, PhD is a seasoned author in education (as Georgea M. Langer) and popular speaker who has helped thousands of people improve their lives at home and work. She's a person in recovery who hasn't had a drug or drink for over 30 years. Gigi holds an MA in Psychology and PhD in Psychological Studies in Education from Stanford University.
Praise for "Worry Less Now"
"Langer speaks from hard-won experience in her valuable, heartfelt manual on curbing excessive worrying. After having readers evaluate their own anxiety levels, the author offers four basic steps: getting honest about one's worry; claiming power over it with the help of God or another "positive power"; consciously reframing worry as opportunity in one's mind; and using 50 "growth practices," including meditation, to keep calm. Langer calls the root of many worries "whispered lies"—undermining thoughts like "I'll never have enough money" or "relationships just don't work for me." She challenges readers to replace them with "truth phrases," by writing down negative thoughts, analyzing them, and reframing the negative self-talk as something positive. Langer advocates forgiveness of others, no matter how hard this may be, as well as taking personal responsibility for one's own attitude and behaviors. Lest anyone think that the author is preaching from a distance, Langer doesn't hold back on sharing painful examples from her own life, such as a confrontation with her husband over his alcoholism. Langer's frank and empathetic tone will comfort readers, as will the practical steps she teaches in this tome." —Featured Book, BookLife by Publishers Weekly
"I loved the simplicity and the host of quickly adopted suggestions. They grabbed my attention and wouldn't let go. This book is a winner."  Karen Casey, best-selling Hazelden author, Each Day a New Beginning
"50 Ways to Worry Less Now: Reject Negative Thinking to Find Peace, Clarity, and Connection comes from an author who is personally as well as professionally familiar with her topic. Thirty years ago, she used alcohol and professional obligations to escape worries. It took a blend of recovery programs, therapies, and spiritual insights to finally lead her to calm her own fears and those of others; and 50 Ways to Worry Less Now reflects this process. What could have been a complicated read with demanding routines is thus condensed into a series of stories and examples that are easily absorbed, in digestible chunks that even the busiest person can readily read. Plenty of books advocate countering negative thinking, but too few actually provide step-by-step measures on how to do so. Others simply choose a singular path and follow it. The pleasure of 50 Ways to Worry Less Now lies in its examples, specific exercises, and injections of how the author used various routines to find her way out of negativity. The result is an important set of guidelines that any reader can easily follow, highly recommended for anyone who worries too much, lives too hard a life, and searches for a better way."– D. Donovan, Senior Reviewer, Midwest Book Review
Langer (Educational Psychology) writes from both experience and expertise when she describes the power within to handle difficult life challenges, create meaningful relationships, and fulfill one's wildest dreams. Four strategies and 50 tools for defeating negative thinking, plus self-quizzes, action steps, personal anecdotes, and success stories show readers how to create a life-affirming environment and build confidence. VERDICT: Langer's homing in on all the aspects of negative self-talk and worry add breadth to her advice and make it a powerful tool for readers. – Library Journal
"I've become reluctant to recommend personal growth books to my clients because so few seem to focus on taking action. 'Worry Less Now' is different. Rather than setting herself up as the authority, it's clear that she works the strategies and tools as part of her ongoing growth. She comes across as warm, humorous, approachable, accepting, credible, and sincerely invested in the personal growth of her readers." — Christine McCully, LMC, MA
"50 Ways to Worry Less might be retitled, 50 Ways to be Full of Life, Positivity and Well Being. Langer's book reads like a compendium of the world's wisdom on successful living. One can open practically any page and find concrete ideas to live positively in the present. These are no set of abstractions found in self-help books; rather they are lessons Langer has learned from painful experience. She is candid and vulnerable in this book that is worth keeping close at hand. Many will find connections to their own struggles now and in the past.  I am buying copies for my grandchildren." —Dr. Robert J. Garmston, California State University
"Gigi Langer's honesty will blow you away! She charts her own recovery,step by step, using tools and strategies that have worked for her. So this is personal.  She has pulled the best ideas from many resources and organized the chapters for easy reference. It is beautifully written; filled with humor and authenticity. As an Alanon acolyte for 20 years, I've read dozens of self help books – and I can recommend Langer's fresh, honest tutorial on growing into your true, healthy self." Kathi Dutilh
"Gigi has written a jewel of a book with sharp insight, an open honest heart, timeless wisdom, and inspiration galore. A healing masterpiece if one chooses to use the tools." LiRa Bennett, President of A Place of Well-Being Inc.